Our Mission AND PURPOSE…
Radix:
An Integrative Approach to Feeling & Purpose
RADIX supports a holistic therapy that works with the body, mind and emotions to achieve healing and to develop the capacity to engage fully with life.  "Radix" is the fundamental energy or life force that moves, pulsates and finds form in each of us.  Freeing the flow of radix brings aliveness, insight, self awareness, discovery, resolution and acceptance.
Our WORK
We Provide an Environment for Exploration, Openness and Learning
Radix is a system of application of basic theory.
 Radix can be practiced as a stand-alone approach, or integrated into traditional therapeutic modalities to understand how emotions, behaviors and belief systems are related to free-flowing or blocked energy. The goal is always  to restore healthy functioning.
As you navigate this website you will see a series of thought provoking quotes from what we have labeled "Pioneers of Neo-Reichian Bodywork" as
an acknowledgment of the vibrant community of thinkers in this field and our commitment to
diversity.
Members of The Radix Institute are certified teachers and practitioners, licensed by The Radix Institute to practice Radix work according to the Standards and Ethics of The Radix Institute.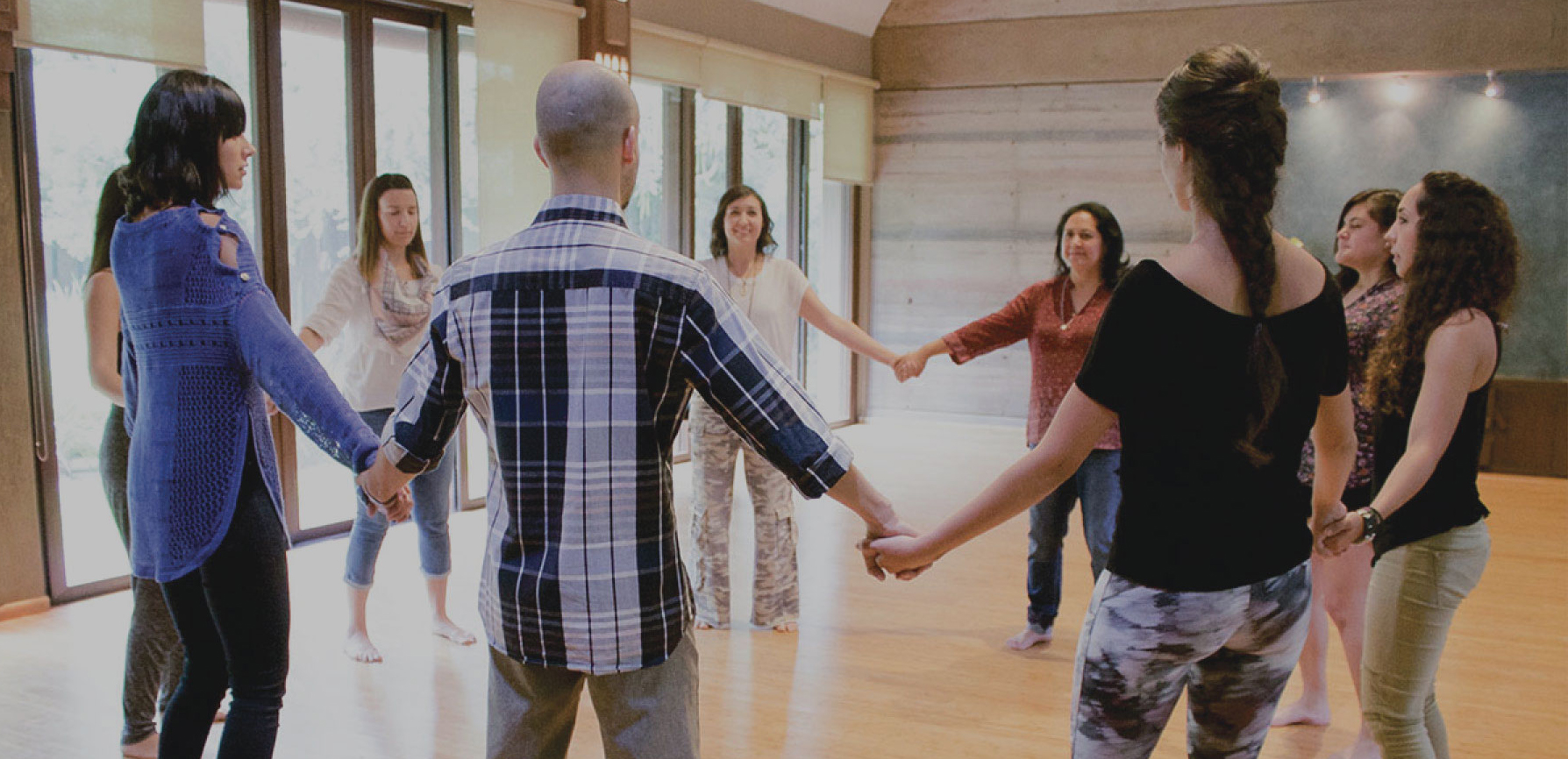 Our TRAINING PROGRAM
Teaching the Professionals of tomorrow
Radix® Educational Workshops teach mental and physical health professionals, in an in-depth way, about the energetic viewpoint of psychological and physical dynamics (and their interrelationship), the functional identity between mind and body and the role of the body in the process of healing and personal growth.
By working with each other, participants experience various energetic exercises, give and receive feedback in a collaborative, trusting and supportive environment, and integrate their experience with the theoretical concepts they are learning.
For each training workshop, participants are given readings that support the theory being taught. These may be seminars originally taught by Dr. Kelley or other Radix trainers, or may be articles written by noted BodyPsychotherapists in the field, elaborating on specific concepts or aspects of practicing BodyPsychotherapy.
A Message From
The Radix Institute
For full certification, the central criterion for success in the program is that the trainee is committed to their personal growth and development and becomes able to work well at a professional level.
The full certification program encompasses
• The study of Radix theory and concepts
• Supervised practice
• Personal experiential work.
Our Legacy
Wilhelm Reich, Charles Kelley and Radix…
Wilhelm Reich, a brilliant student of Sigmund Freud in Vienna in the 1920s, believed that it was essential to be able to relieve pent-up energy, sexual energy in particular, in order to be emotionally healthy.  Repressed feelings were held in the body as muscular tension, resulting in mental and physical armor that could be overcome by direct manipulation of the muscles.  He discovered a form of energy that he called "orgone" and asserted that this energy could be found within all living things and throughout the cosmos.
The founder of Radix, Dr. Charles Kelley, an experimental psychologist and forward thinker, expanded this concept. He named this life force the "radix," meaning root or source. Kelley saw the radix as the energy flow underlying body, mind and spirit and that working with it means working with all three levels. Kelley also explored the relationship between emotion, vision and perception, bringing an important and unique therapeutic concept and tool to Radix work.
Radix is a humanistic, holistic body-centered therapy that works with the body and breath, mind and beliefs, and emotions to develop the capacity to engage more fully with life.  As it is currently taught, Radix keeps the work of Dr. Kelley at its core, and has incorporated current research in neuroscience, developmental and attachment theory, and trauma work into its curriculum, relating these back to how patterns are held in the body and how they can best be reorganized to allow more discovery, self-awareness, resolution and acceptance, aliveness and connection with others.
What Radix Students and Clients are Saying
"Having done personal work for a number of years, I knew their was an important component missing in regard to the Body. The Radix experience helped me discover that link"
– Gina S.
"I struggled for many years to find a modality that would address all aspects of understanding "mind and Body" I found through learning the Radix approach, a truly holistic methodology"
– Linda C.
"As a male studying a body oriented approach, I had to learn very quickly an in-depth understanding and application of  boundaries, how to provide a safe space for exploration and appropriate touch"
– Bill W.
Radix Institute Inquiry: Request for Information
Radix Training Inquiry - Call 310-570-2439 or Fill Out Form
Non-Discrimination Policy
The Radix® Institute does not and shall not discriminate on the basis of race, color, religion (creed), gender, gender expression, age, national origin (ancestry), disability, marital status, sexual orientation, or military status, in any of its activities or operations.  We are committed to providing an inclusive and welcoming environment for all members of our Board, staff, clients, volunteers, subcontractors, vendors, and clients.