Radix Institute
Educational Training Workshops
Radix® Educational Workshops teach mental and physical health professionals, in an in-depth way, about the energetic viewpoint of psychological and physical dynamics (and their interrelationship), the functional identity between mind and body and the role of the body in the process of healing and personal growth.
The curriculum includes
The history of the energetic concept from its European origins in psychiatrist Wilhelm Reich.
Basic bioenergetic principles as developed by Reich and his students.
Reading the body – observing physiological and behavioral manifestations of the life force.
Techniques to mobilize energy and expressing feelings or, in people who get overwhelmed by their feelings,
to ease their emotions to a tolerable level.
Understanding the developmental process and attachment style in relation to character structure.
Working with trauma and other specific issues.
Teaching methods are experiential, didactic, and individual study.
The goal of training in Radix is to give workshop participants the opportunity to learn the fundamentals of Radix® Bodywork, and to incorporate the theory and techniques their own practice. The excellence of the training is dedicated to the premise of the underlying unity of the mind and body as it reflects our personality and our unconscious, and that strong healing and transformation is rooted in working with the body.
The Radix Institute offers a series of intensive training workshops in a modular format.
Modules are offered in 4 levels.
Level 1 is a 5-day introductory workshop (Module 1) designed to give a broad perspective to the various ways in which Radix views the physical, emotional and energetic aspects of a person.
Level 2 (Modules 2-6) provides more depth in understanding and application of the basic concepts to oneself as an individual and a practitioner, and to one's clients.  The modules can be taken in any order and all are a pre-requisite for Level 3 modules.
Level 3: (Modules 7-10) This level applies the basic Radix concepts to common therapeutic and personal growth concerns with the goal of deepening one's understanding Radix processes and ability to apply Radix theory, and to and build a bridge between Radix and other somatic and non somatic psychotherapy and personal growth approaches. A minimum of fifteen personal Radix sessions is a requirement to attend these workshops.
Level Four: Developing Radix Professional Skills.
This level is primarily geared to those in the certification program.
Continuing Education credit
Continuing Education credit for Module 1 is awarded by Commonwealth Educational Seminars (CES) for the following professions:
Social Workers: CES, provider #1117, is approved as a Provider for Social Work Continuing Education by the Association of Social Work Boards (ASWB) www.aswb.org, through the Approved Continuing Education (ACE) program. CES maintains responsibility for the program. ASWB Approval Period: 10/5/15 through 10/5/18. Social Workers should contact their regulatory board to determine course approval. Social Workers participating in this course will receive 30.0 clinical continuing education clock hours.
Licensed Professional Counselors/Licensed Mental Health Counselors: Commonwealth Educational Seminars (CES) is entitled to grant continuing education credit for LPCs/LMHCs in the following states: AZ, AR, CA, CO, CT, DE, DC, FL, GA, HI, ID, IL, IN, IA, KS, KY, ME, MA, MO, NE, NH, NJ, NM, NC, OR, PA, RI, SC, SD, TN, TX, UT, VT, VA, WA, WI, WY. CES maintains responsibility for this program. LPCs/LMHCs completing the program will receive 30.0 continuing education hours of credit.
Psychologists: Commonwealth Educational Seminars (CES) is approved by the American Psychological Association (APA) to sponsor continuing education for psychologists. Commonwealth Educational Seminars maintains responsibility for this program and its content. Psychologists receive 30.0 hours of continuing education credit upon completing this program.
Marriage and Family Therapists: Continuing education credit for Marriage & Family Therapists is awarded in the following states: AL, AR, AZ, CA, CO, CT, DC, DE, FL, GA, HI, ID, IN, IA, KS, ME, MD, MO, MT, NE, NH, NJ, NM, NC, OR, PA, RI, SC, SD, TN, TX, UT, VT, VA, WA, WI, WY. CES maintains responsibility for this program. Marriage and Family therapists completing this program will receive 30.0 CE hours of credit.
Level One. Module 1
Module 1: A Five-Day Workshop:  Integrating Mind, Emotions and the Body in Therapy:  An Holistic Approach
       Module 1 presents a historical perspective of Energetic Work and its relationship to the current Radix Approach, and Basic Concepts and Foundations of Radix Work:
• Pulsation, Grounding, Centering, Boudaries, Containment
• Segments of the body,  armoring and counter-pulsation
• Contact with self and contact with others
Level Two: Module 2
Module 2 – The Body as the Doorway to Intervention

• Reading the Body
• Understanding the body's pulsatory flow that underlies the processes of thinking,
 feeling and action.
• Facilitating the pulsation and working with interruptions in the pulsatory flow
• Facilitating a body based process model
• Working with the eyes as a key process in ensuring that one is 'present' in the body, vital to effective intervention
• Integrating interventions through the ocular segment.
Level Two. Module 3
Module 3  – Facilitating Presence and Grounding from an Energetic Perspective
• Understanding Contact and Contactlessness Interpersonally and within the Self
• Facilitating Grounding to increase awareness and effectiveness
• Using Movement to change established patterns of holding
• Identifying and working with a variety of patterns of pulsation and energy levels
For information contact training@radix.org.
Level Two. Module 4
Module 4 – Embodiment for Support, Boundaries, Regulation
• Therapeutic Touch – indications and contraindications
• Developing and sustaining flexible Energetic and Emotional Boundaries
• Containment and Regulation of Energetic processes
Level Two. Module 5
Module 5 – Affect:  Experience, Expression and Regulation
• Differentiating the impact between talking about emotions, and facilitating the experience and expression of them;
• Teaching interventions that facilitate effective affect regulation of self and other. including identifying and enlivening
blocked and repressed emotions, deepening emotional experience and expression
• Discussing current views on the appropriateness and effectiveness of catharsis
• The importance of differential diagnosis for determining when to facilitate emotional experience or
emotional expression with a client.
Module 5 will be offered November 10-13, 2020, in New Forest, England. Contact training@radix.org
for more information
Level Three. Module 6
Module 6 – Attachment, Development and Trauma
• The basic neuroscience of attachment
• Exploring one's own attachment tendencies from a somatic perspective and how this impacts relationships professionally and personally
• Understanding the significance of particular developmental phases for the creation of healthy attachment patterns
• Identifying somatic indications of early trauma and the impact this has on attachment
• Applying somatic interventions to develop healthier patterns that enable more effective relationships
Module 6 workshop:  New Forest, England, November 10-13, 2020. Contact information@radix.org for more information.
Level Three. Module 7
Module 7 – Characterology and  Personality Development
• The structural and functional aspects of character structure
• Radix Characterology
• Working with character strengths and defenses
• Characterology versus process work. Is there a conflict?
• Assessments and interventions with different character types
• Reichian character structures
Module 7 will be held in New Forest, England, April, 2020.  Contact information@radix.org for more information.
Level Three. Module 8
Module 8  – The Relationship Between Early Development and Character  Structure

• Applying Radix concepts to the group process/relationships
• Merging and differentiating as a bodily experience
• The Radix client in the family and other social systems
• Characterology and its impact on social systems
• Using one's own character structure effectively in the therapeutic relationship
• Basic psychoanalytic theories of transference
• The function of the body in the transferential process
• When to refer and the referral process
Modules  8 will be held in  New Forest, England, November 8-11, 2020. Contact information@radix.org for more information.
Level Three. Module 9
Module 9  – Sexuality
• Sexuality and its relationship to aliveness
• The body processes in the expression and inhibition of sexual aliveness
• The effects of sexual abuse
• Working with the broad range of sexual expression
Level Three. Module 10
Module 10 – Integration, Purpose and Enabling the Attainment of Goals
• The importance of Integration and Purpose Work
• The significance of the Ocular Segment integration through the body
• Integration across the body
• Integration of Radix with other models of therapy
• Integration of the work into every day life.
Level Four. Module 11
Level Four: Developing Radix Professional Skills.
This level is primarily geared to those in the certification program.
 Module Eleven: Applying Radix Concepts to Current Therapeutic

• Depression
• Dissociation and Trauma
• Sexual and Physical Abuse
• Eating Disorders
• Anxiety and Panic attacks 
Level Four. Module 12
Module Twelve – The Radix practitioner as a professional; Radix and Group Work

• Establishing and developing a professional practice
• Promotion and legal and association requirements Accountability
• Ethical practice and complaints procedures
• Other responsibilities
• The Radix model of group work and group processes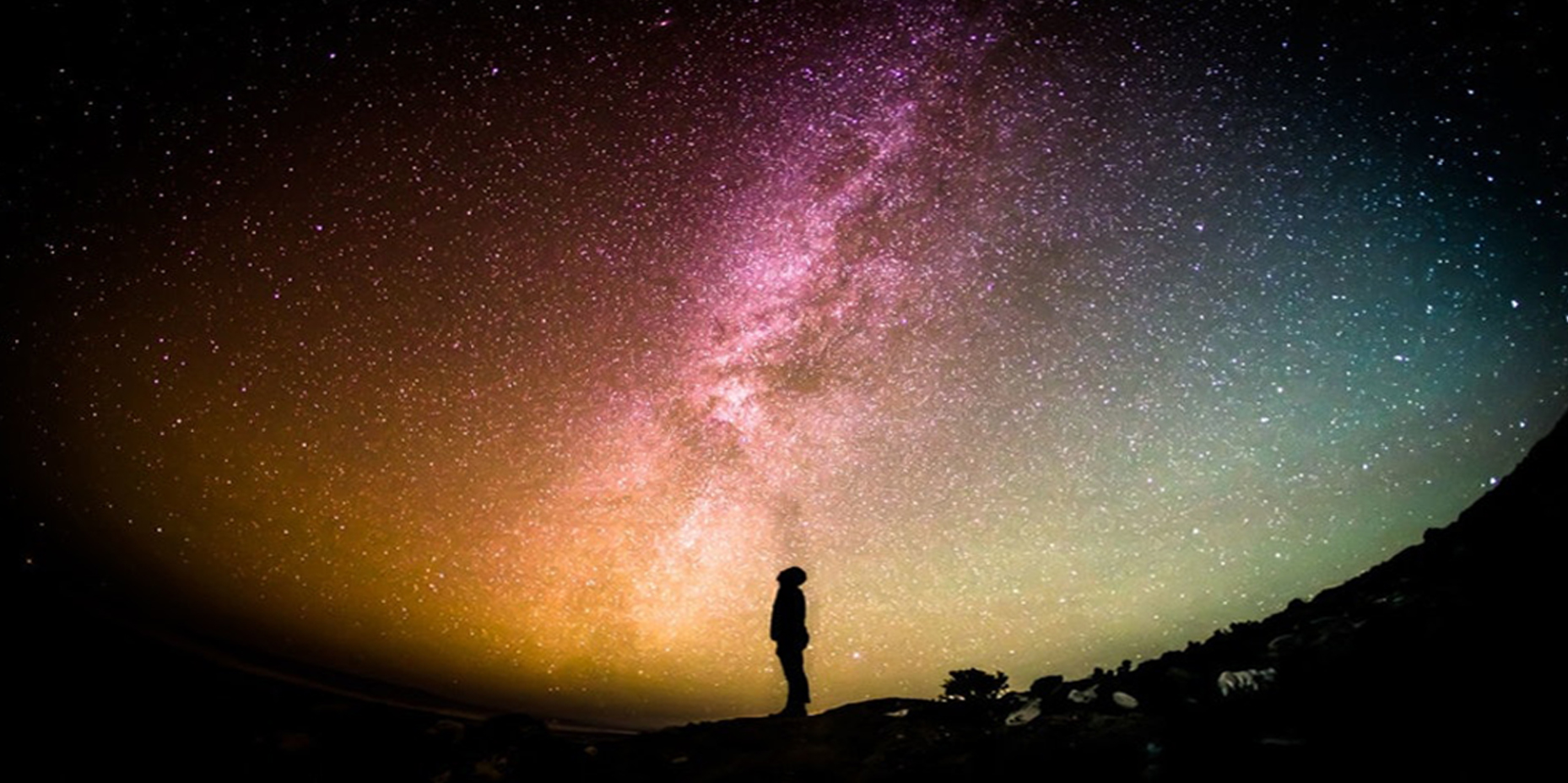 Non-Discrimination Policy
The Radix® Institute does not and shall not discriminate on the basis of race, color, religion (creed), gender, gender expression, age, national origin (ancestry), disability, marital status, sexual orientation, or military status, in any of its activities or operations.  We are committed to providing an inclusive and welcoming environment for all members of our Board, staff, clients, volunteers, subcontractors, vendors, and clients.