CHARLES R. (CHUCK) KELLEY, PH.D.
was a philosopher of science, an explorer and engineer of the life force, and an applied experimental psychologist. He was a student of Wilhelm Reich, and after Reich's death in 1957 he published THE CREATIVE PROCESS, America's only scientific periodical devoted to furthering Reich's work at that time. By the late sixties he developed his own system of Radix® Education in Feeling and Purpose, and he and his wife Erica ran a retreat center in California until 1987, offering residential programs and training professionals from around the world.
ERICA KELLEY, Erica J. Kelley co-founded Radix Education with her late husband Charles (Chuck) at the turn of the 1970s. She administered facilities in Santa Monica, Santa Barbara and Ojai, California, and trained Radix teachers until retiring from directing Radix Europe in 1989. She continued to assist with the legacy of Chuck's writings, while enjoying children, grandchildren and the beauties of the Pacific Northwest.
The Beginning
Charles R. Kelley and Wilhelm Reich
The discovery of the muscular armor and of the life force led Reich from his roots in psychoanalysis to his mature work, which was so different from psychoanalysis. Thus my discovery would have to lead me from my roots in the work of Reich, (and to a larger extent, Bates) to my own mature work. The direction from one to the other would be defined by the interaction between concept and intuition that came with doing the work. I knew from the outset that purpose, will, self-direction and their relation to the armor would play a central part in it.   – Dr. Charles Kelley
The Science of Radix
Read and Download
the works of
Dr. Charles Kelley
A feature that distinguishes Radix personal growth from other neo-Reichian disciplines is the attention given to vision. Although one aspect of vision is seeing in the literal, sensory sense, the word "vision" carries the implication of a larger context. We talk about being able to see ahead, of envisioning our future. We talk of seeing and understanding, of external reality, of seeing clearly what is in front of our eyes at this moment. And we talk of internal reality, seeing clearly into ourselves and acknowledging the truth about our self-image and our memories.
The very first group of five Radix students participated in an experimental class with Chuck and Erica Kelley in 1969 called "Education in Vision and Feeling." This was a unique synthesis of two systems of bodywork: natural vision improvement methods derived from William H. Bates, and emotional release techniques derived from Wilhelm Reich.  As Bates was the pioneer in freeing the senses, Reich was the pioneer in freeing feelings.  Chuck brought a long background of research and experience as an experimental psychologist specializing in vision, and was a certified instructor of the Bates Method. Bates had identified stress and muscular tension around the eyes as a significant cause of visual dysfunction and had devised a variety of techniques, developed further by Chuck's teacher, Margaret D. Corbett, to bring relaxed tone to those muscles, thus affecting the shape of the eye for better vision. This concept correlated naturally with Wilhelm Reich's discoveries about "muscular armor." Reich described the "ocular" segment as the first of seven segments in the body, each of which encompassed specific patterns of muscular armor. Kelley saw it was important to release ocular armor in his students so that they could see and be seen as their work progressed.   –  Erica Kelley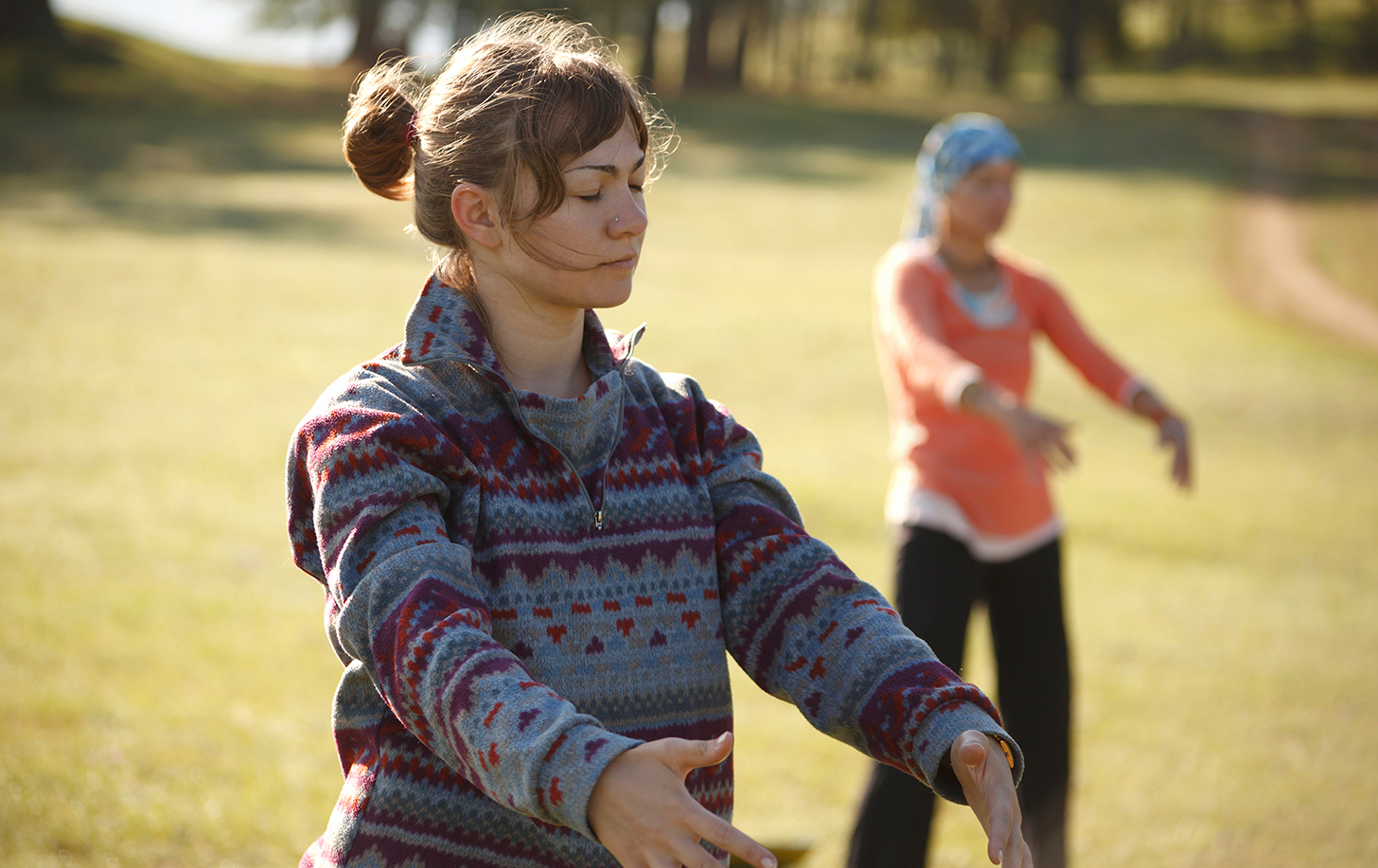 Chuck's Vision
Dr. Charles Kelley and Radix® Neo-reichian bodywork
We chose the name "Radix" for our work and our organization in 1974. Erica and I have trained over 150 Radix teachers, with a staff of eight or ten trainers, in North America, Europe and Australia. The training program was highly structured, requiring at least three years of experiential work as well as professional workshops, groups and tutorials. There were assignments, examinations, and clinical supervision — all of these things are needed in teaching people how to do Radix body work. I retired from directing the Institute in 1986.
In Radix we work with the body and help release the patterns of muscular tension through which the feelings are blocked. This allows the emotions that are blocked to break through. People become able to cry who haven't been able to cry in their adult lives. People learn to express their anger who have had to sit on it since childhood. They may experience and release fear blocked since childhood. Freeing the muscular armor is appropriate for these people, a real service to them. Even more importantly, it frees not only their capacity for pain, anger, and fear, it opens the capacity for the paired pleasurable emotions of joy, love and trust.
When people become able to express their pain in crying they become able to experience pleasure, because these emotions are opposed and paired. When they block pain they block the capacity for pleasure at the same time. When people are freed of their blocks to anger they are freed of blocks to love, because these are opposed feelings too.  People who block anger, then, are holding back that anger and that gets in the way of their opening their heart in love. People who are chronically frightened and blocking their fear become unable to trust. Trust is the opposite emotion to fear. Working with a good Radix teacher, they free up their blocks to fear, and they experience a lot of fear when this happens, but they gain an ability to trust. For all these people, freeing armor is a great gift. They'll be very aware that they've become alive emotionally. The armor was deadening them.
The Science of Living
Finding Meaning through being alive!
Meaninglessness is such an important factor in life today. The lives of millions of people are without meaning.  We have taken away many of the things that have given meaning to peoples' lives, and we celebrate the trivial.  Work too often lacks significance.  Those of us who don't believe the old religious myths and rituals that supplied a kind of meaning to a lot of people need to find something else.  What is the meaning for my life, what I believe, and how can I best pursue that meaning?  Sometimes creating art or music, or involvement with environmental or humanitarian projects, or volunteering time with individuals less fortunate than ourselves, can bring meaning to our lives and a sense that we can contribute to making life better on this earth.  And I see all the personal growth processes and personal growth opportunities that are available to people as resources to help them develop meaning, to find some effective mission, an activity that in the deepest part of their being has significance for them.
– Dr. Charles Kelley
What Student/Trainees are Saying
"The highlight for me was the application of
the theory into the real action by exercising it
in the training day (PD). Very insightful and
without doubt beneficial."
– Susan R.
"This is excellent training. Narelle is an excellent presenter.  I feel excited by what I've learnt and I intend on exploring this area to increase my skills. Very exciting, informative
seminar. Experiential is the best."
– John M.
"I find the PD's very informative and
educational for me as a beginner in this field."
Sandra L.
Radix Institute Inquiry: Request for Information
Radix Training Inquiry - Call 310-570-2439 or Fill Out Form
Non-Discrimination Policy
The Radix® Institute does not and shall not discriminate on the basis of race, color, religion (creed), gender, gender expression, age, national origin (ancestry), disability, marital status, sexual orientation, or military status, in any of its activities or operations.  We are committed to providing an inclusive and welcoming environment for all members of our Board, staff, clients, volunteers, subcontractors, vendors, and clients.