The Radix Somatic Approach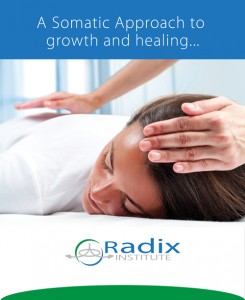 The RADIX INSTITUTE offers a well-grounded training program that is based in Dr. Wilhelm Reich's principles of bodywork, and further enhanced by eyework developed by Dr. Charles Kelley from the Bates Method of vision improvement. Radix Theory and Training is a relational approach to therapy, current with the sciences of Neurobiology, Attachment Theory and Human Development.

Read More
Recent Radix Articles

May 13, 2018 |
Radix Institute Training Program for Professionals – Radix training is currently being offered in...
Read More